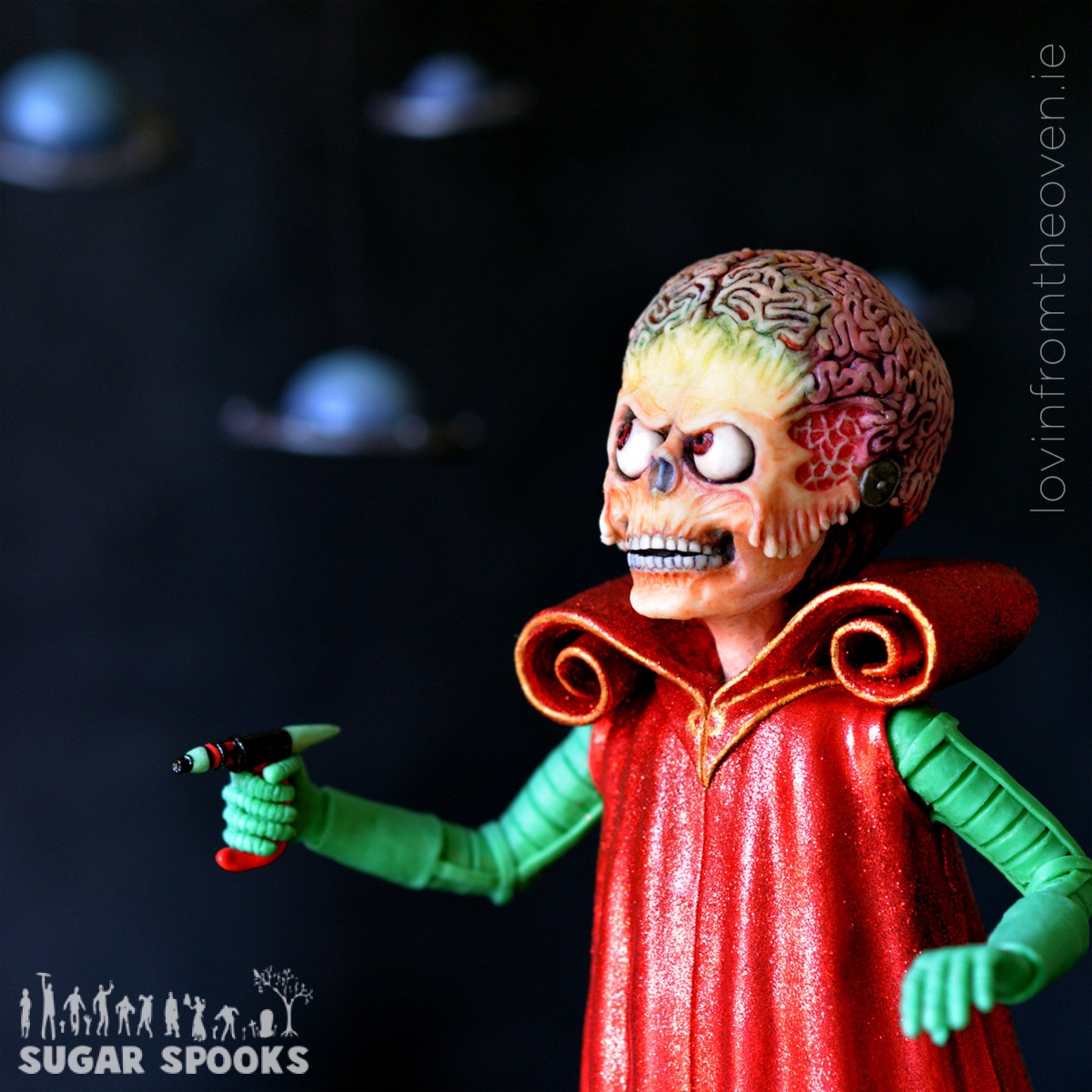 29 Aug

Ambassador from Mars Attacks! – Corinna Maguire

Martian Ambassador from Mars Attacks! the movie

For the 5th Sugar Spooks I've recreated the purely evil Ambassador from Mars who came to earth pretending to come peacefully with his armies but instead used it as a ploy to try and wipe out humankind. He met his fate after a fist fight, where his glass helmet was punched through, exposing him to the Earth's atmosphere.

Corinna Maguire
Lovin' from the Oven
Galway, Ireland
www.lovinfromtheoven.ie
www.facebook.com/LovinFromTheOven.ie
www.instagram.com/lovinfromtheoven.ie

Corinna Maguire, originally from Alberta, Canada, is an award winning cake decorator based in Galway on the West coast of Ireland. After making a friend's wedding cake 8 years ago, the addiction with cakes began and she started LovinfromtheOven.ie . With each cake she kept pushing her limits in collaborations and competitions and has won multiple awards both in Ireland and internationally. She is now writing a blog, teaching cake decorating classes locally and internationally and lovin' it all!