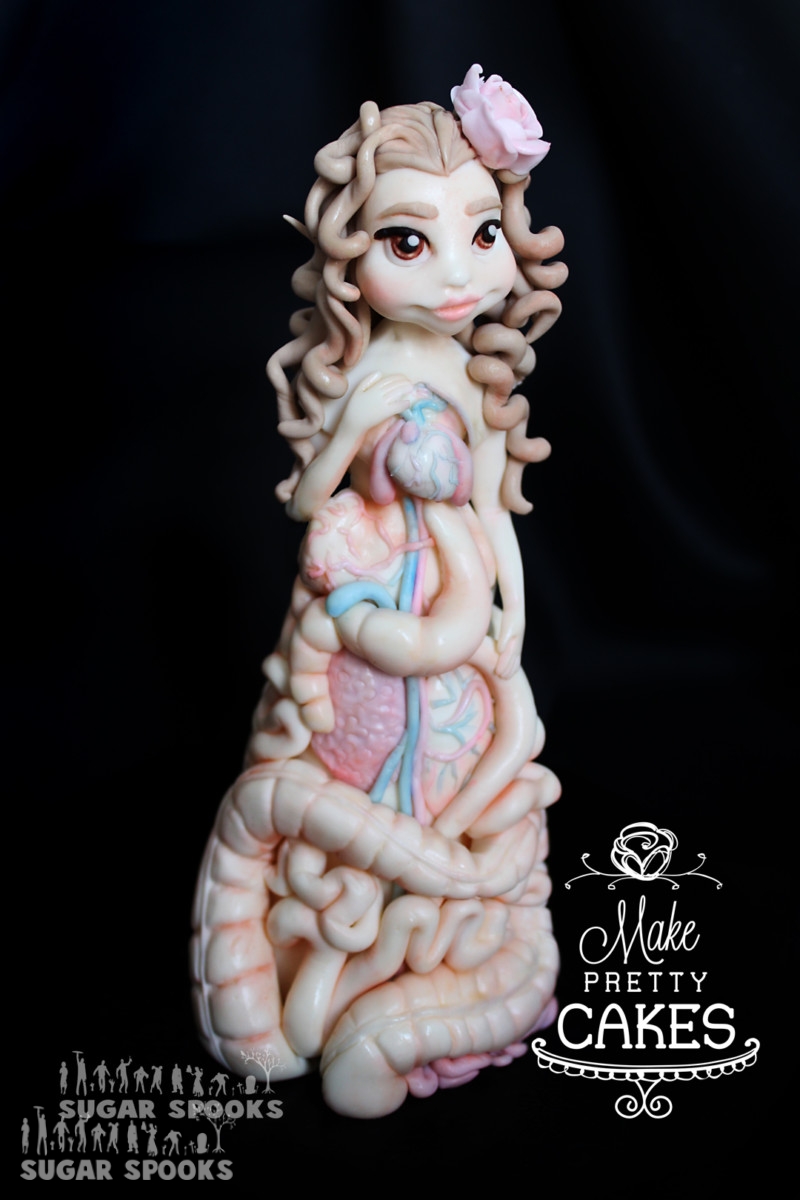 20 Oct

Dissected by Nina Blackburn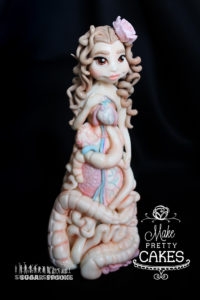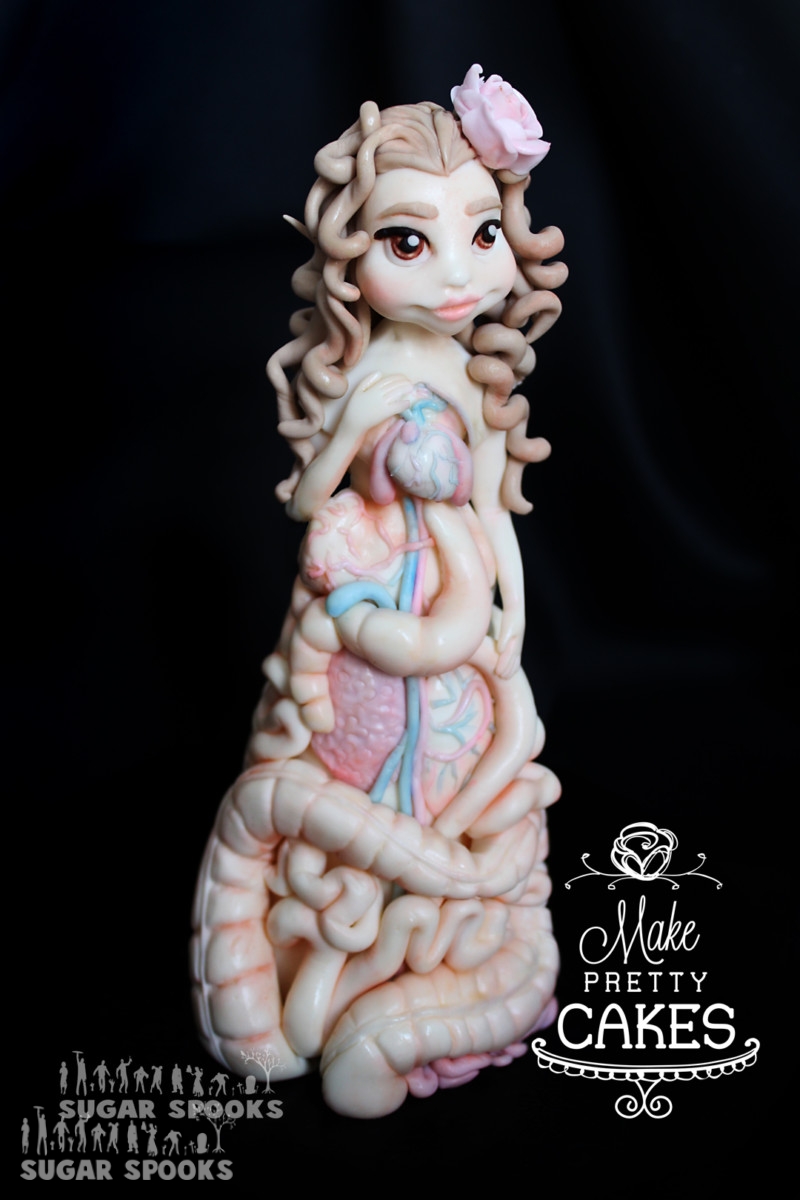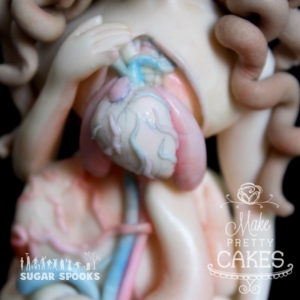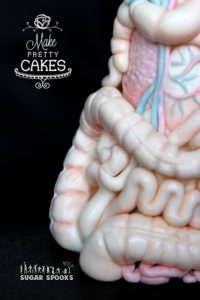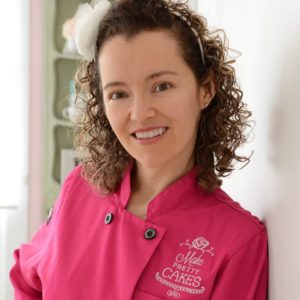 Dissected by Nina Blackburn
Beauty in our fragility.
Beautiful or grotesque?  This piece is a caricature homage to a stunning porcelain piece titled Anotomia by Mark Ryden. This is made entirely from Pettinice fondant, and I used food grade decorators glaze for the porcelain effect. The pretty face is a mould from Sweet Revolutions by Domy and I used Rolkem dusts for all the features.
As far as the piece, I actually cried when I saw it.  Seeing Ryden's Anotomia really challenged my perspective on seeing the beauty of our human selves. Our fragility.
Nina Blackburn owns Make Pretty Cakes in Auckland, New Zealand and is a proud Pettinice Ambassador. She is a confessed cake-a-holic who not only enjoys creating cakes, but also hosting and teaching cake decorating classes.
You can find Nina on Facebook and Instagram.
Nina Blackburn
Make Pretty Cakes
Facebook.com/Makeprettycakes
Instagram.com/Makeprettycakes