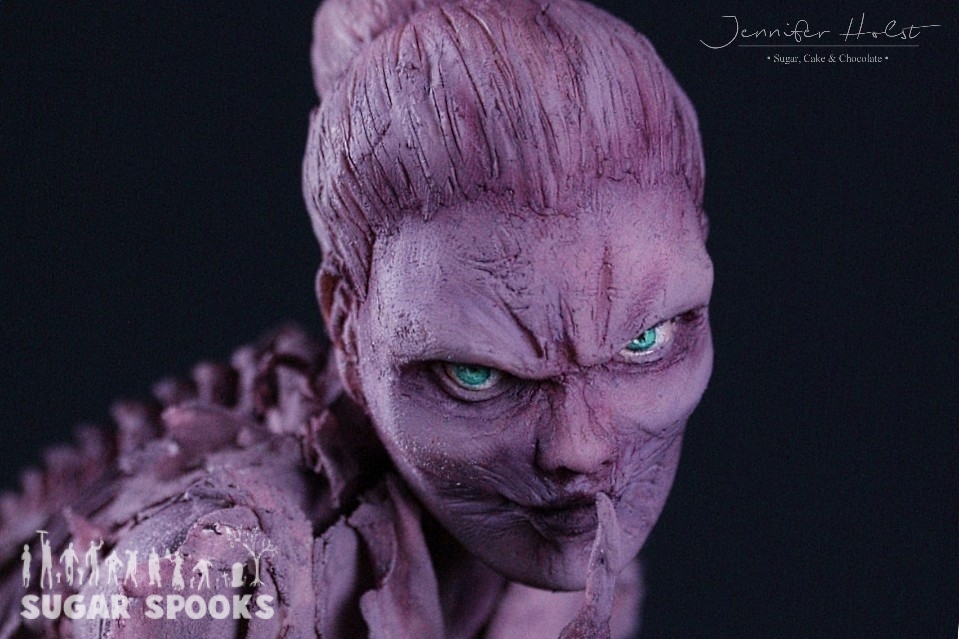 05 Sep

Library Ghost – Jennifer Holst

Library Ghost – inspired by movie Ghostbusters

Happy birthday Sugar Spooks ! For 5th anniversary I've recreated a classic spooky ghost, inspired by movie Ghostbusters part one. Mobile static, extreme colours, detailed body and a really spooky view where a big challenge and fun in all. Complete figruine is made by modelling chocolate and painted with edible colours.


Jennifer Holst
Jennifer Holst •Sugar,Cake&Chocolate•
Cologne, Germany
www.jenniferholst.com
www.facebook.com/jenniferholst.de
www.instagram.com/jenniferholst.de
www.youtube.com/channel/UCnEfVfrkdF0nNTdLe2LsXBA

Jennifer is a self-taught cake artist from Cologne, Germany. 
Her journey of becoming a sugar artist began in December 2013, meeting a very special wish for her kid's birthday cake. From her first experiences to gaining successes in competition, her passion for sugar art soon grew.Starting a career as a professional taxidermist of geology and paleontology, she learned working very precise and filigree. Becoming a radiographer afterwards gaves her a deep inside into the human anatomy. The combination of these skills are building the base of modeling vivid fantasy, humanoid or animal figurines. She loves also to create 3D cakes and effects, techniques and structures without airbrush.
In November 2015 she participated her first competition at "Cake Germany" and was honoured with a gold medal.
Since 2016 she has been teaching both at home and abroad classes in modelling 3D cakes, figurines and other topics.