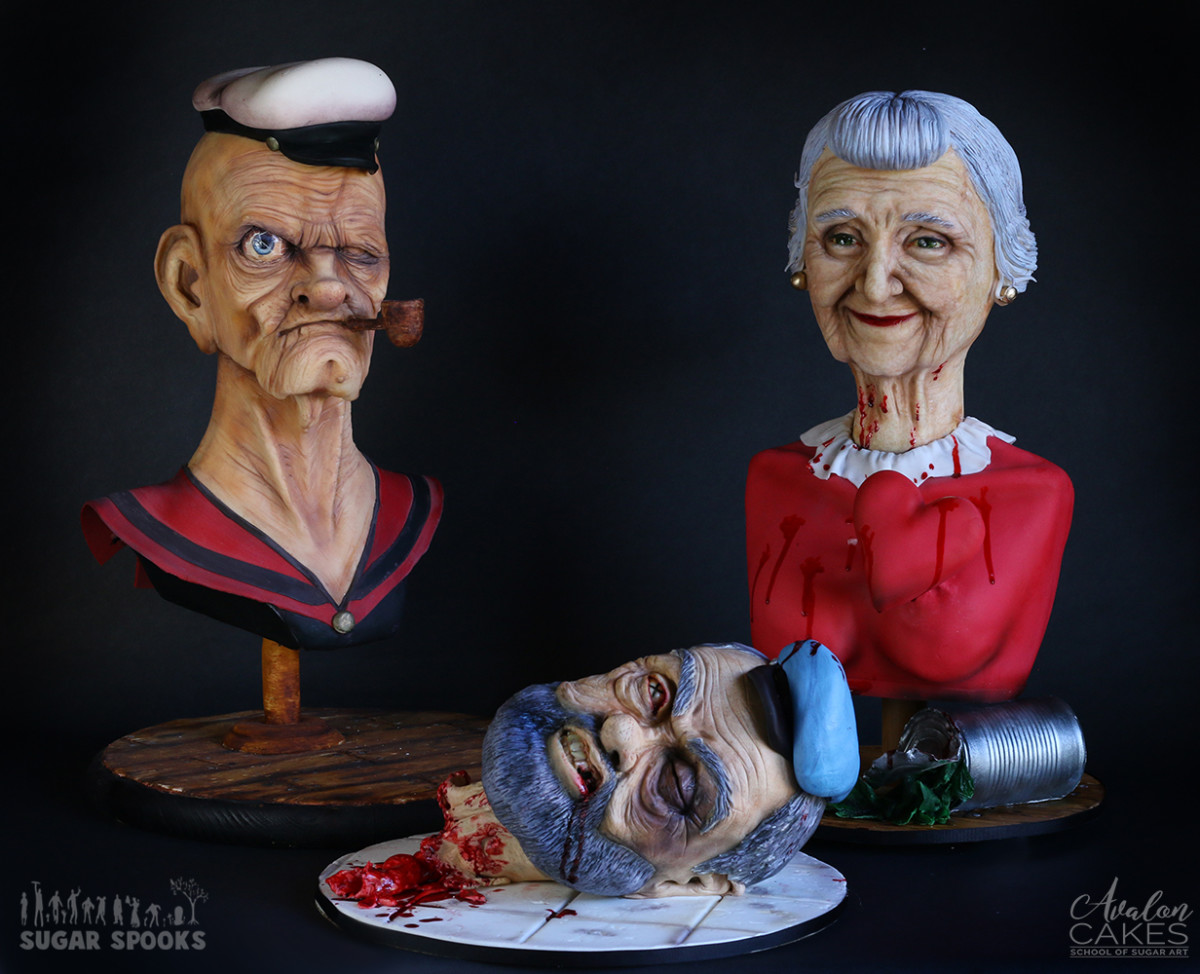 24 Oct

Bye Bye Bluto – Avalon Yarnes

A story about a fed up woman. Bluto has been tormenting Popeye and Olive Oyl for over 80 years. Bluto, once again, tried to kid-nap the sweet Olive Oyl. However, this time she was fed up. She gently pushed her love, Popeye, aside. Ate her spinach. And pulled Blutos head right off his body. Bye bye Bluto, your bullying is welcome no more!

Avalon Yarnes

Avalon Cakes School of Sugar Art

The Popeye cake was from Sugar Spooks V.3, he was lonely and needed his love… Olive Oyl.