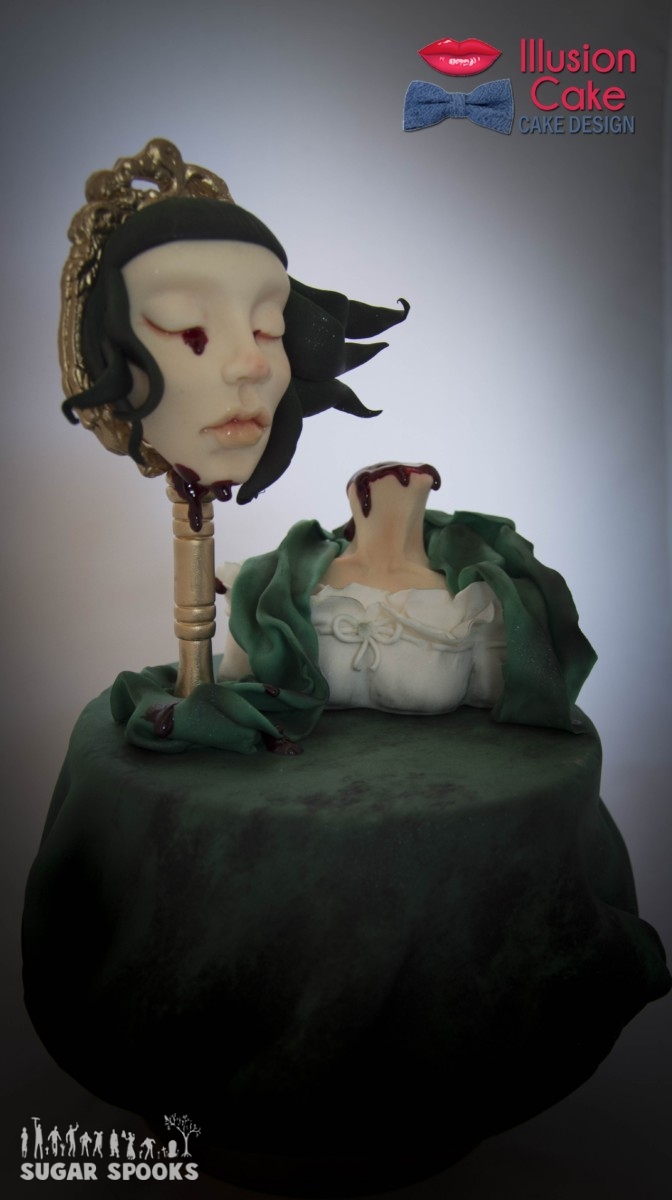 20 Oct

The Lady in the mirror – Maria Cristina Schiazza Illusion Cake

Description: " The mirror is the mirror of yourself but … be careful not to protrude too much. You might lose your head !!! "

Name: Maria Cristina Schiazza

Company name: Illusion cake

Links: https://www.facebook.com/mariacristinaschiazzaillusioncake/

Bio:

Cake Designer and Pastry Chef, Maria Cristina Schiazza is a teacher of sugar paste modeling techniques and she takes individual lessons and group classes.
She is a multi award inning cake artistspecialized in realistic facial expression characterizations and above all in gravity defying cakes.
After years of experience in the design and pastry industry she offers advice on design and creation of artistic cakes.
She speaks Italian, English and French

She works with large companies such as Saracino, Cerart, Magic Colors.