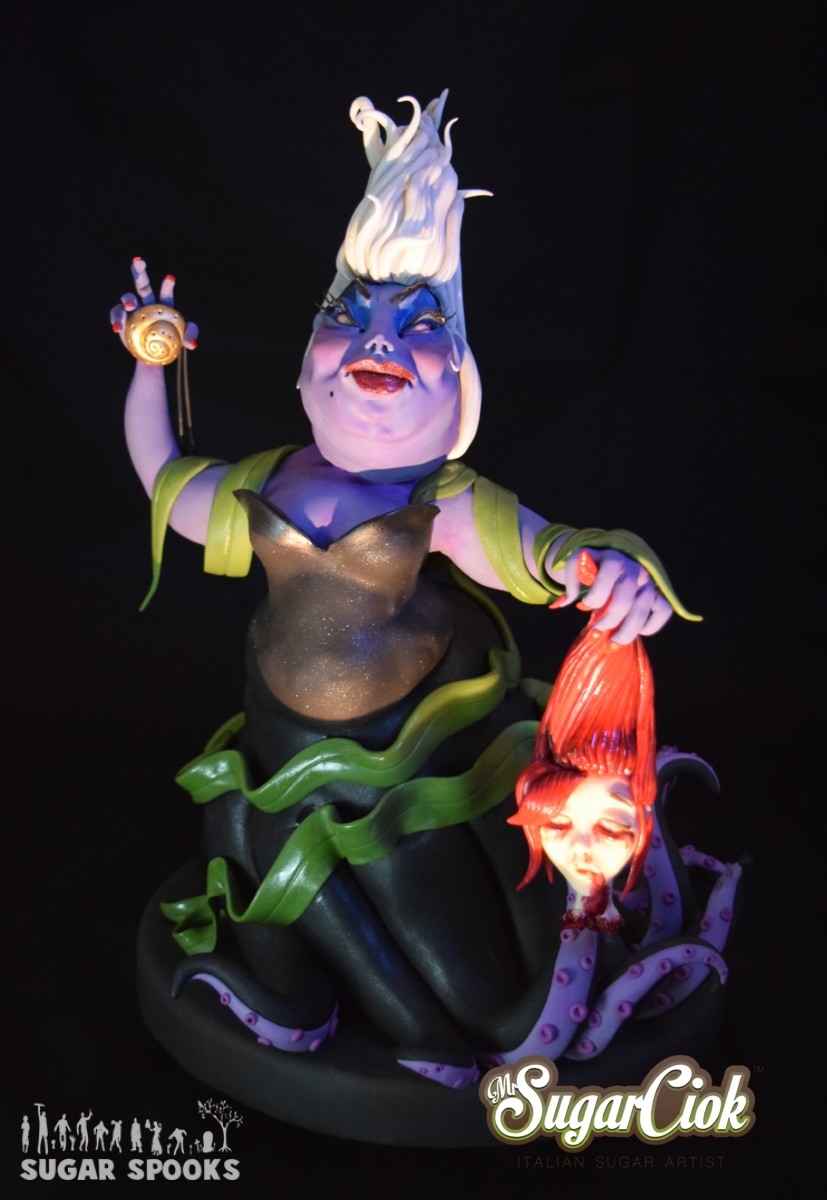 20 Oct

THIS IS THE…….END – Massimiliano Colla

Name of piece: THIS IS THE …END

DESCRIPTION : In my fantasy, for this revision of the Little Mermaid, they did not live ever after….Ursula remained the mistress of the seas, killed Ariel and snatched her voice.

NAME : Massimiliano Colla

COMPANY NAME : Mr Sugar Ciok

LINKS: https://www.facebook.com/collaMassimiliano/

BIO :  Massimiliano Colla, known as "Mr. Sugar Ciok ", of Turin, graduated from the Finale Ligure Hotel Institute in the 1980s began his professional career as a chef's help and pastry help. Thanks to the many collaborations with cooks and confectioners of Turin "of once", through the creativity and technique, has matured the passion for the decorative pastry. In the 1990s his professional baggage was further enriched by working in an ice cream parlor and, for 13 years, in a handcrafted chocolate workshop. A lot of sides of this profession and the use of various edible materials have allowed him to grow and discover his true artistic vein, based on the processing of sugar paste a style and a personal footprint that distinguishes it. In 2016 he won a gold medal at Cake International in Birmingham. His work also includes studying and making cake dresses, cake topper and sweet table. For some years he has been working as a a teacher and consultant throughout Europe. He speaks italian and english, works whith SARACINO, CERART and MAGIC COLORS.